Choice Organic Teas Lemon Lavender Mint Tea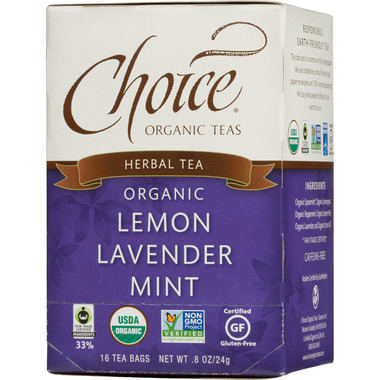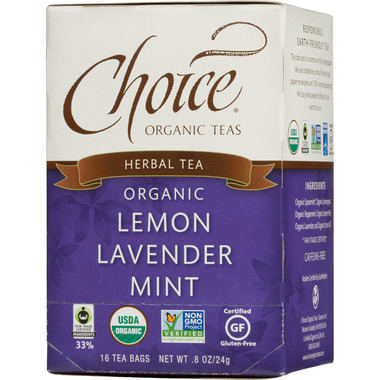 Choice Organic Teas Lemon Lavender Mint Tea
Refresh yourself with this calming, caffeine-free cup featuring accents of sun-blessed lavender. Choice Organic Teas' sophisticated blend combines these blossoms with layers of mellow lemon and crisp mint for a fresh, yet soft-tasting tea that will elevate your sense of well-being.
Features:
Organic
Fair Trade
Unbleached, natural fibre, staple- free bags
100% recycled paperboard printed with plant- based ink
Caffeine- free

Ingredients: Organic Spearmint*, Organic Lemongrass, Organic Peppermint, Organic Lemon Peel, Organic Lavender, and Organic Lemon Oil.