Choice Organic Teas Licorice Mint Tea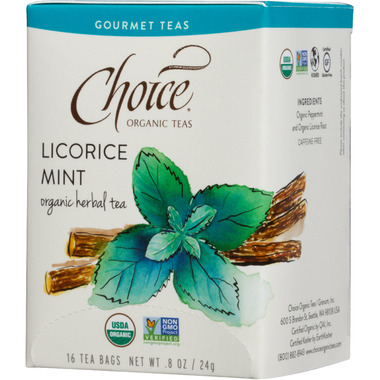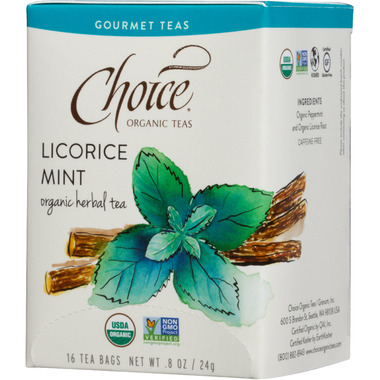 Choice Organic Teas Licorice Mint Tea
Indulge your senses with a luxurious tisane. The pop of bright peppermint is softened by naturally sweet licorice root to provide an alluring finish to this aromatic herbal infusion. This full-bodied blend is smooth, silky, and compelling. Serve hot for a luscious, pleasing drink or over ice for an invigorating departure from everyday iced tea. Caffeine- free.
Features:
Organic
Unbleached, natural fibre, staple- free bags
100% recycled paperboard printed with plant- based ink
Ingredients: Organic Peppermint and Organic Licorice Root.