Choice Organic Teas Peach Green Tea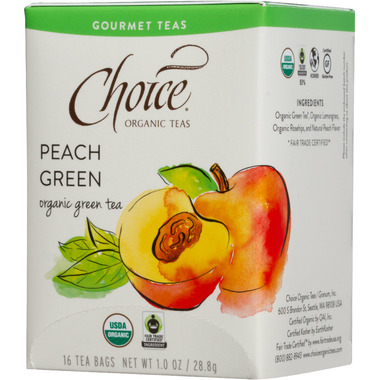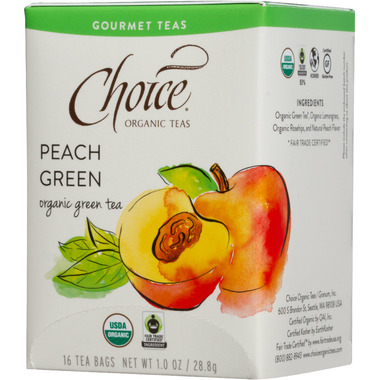 Choice Organic Teas Peach Green Tea
Reminiscent of the lazy days and sultry nights of summer, this blend entices with its heady fragrance and smooth fruit-kissed flavour. Freshly steamed green tea blends with the essence of ripe peaches, citrusy lemongrass, and tart rosehips in a delicately sweet, revitalizing infusion. Steep a cup to drink hot or pour it over ice to linger on the porch just a bit longer.
Features:
Organic
Fair Trade
Unbleached, natural fibre, staple- free bags
100% recycled paperboard printed with plant- based ink
Ingredients: Organic Green Tea*, Organic Lemongrass, Organic Rosehips, and Natural Peach Flavour.