Chop Chop Cutting Board Set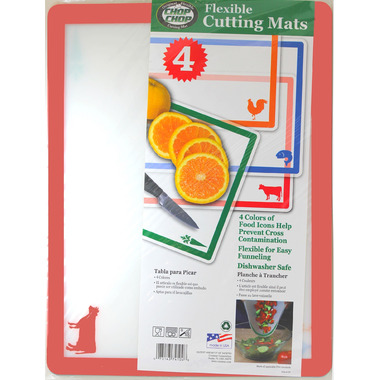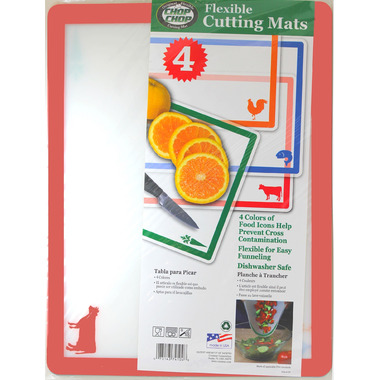 Chop Chop Cutting Board Set
Keep your workspace neat, organized and hygienic with the Chop Chop Cutting Board Set. Featuring colour coded food labels, you can designate a cutting board to each task.
Features:
Flexible cutting boards
Hand wash only
Cutting boards labelled as follows: Dairy/Veg/Fruit (Green); Seafood (Blue); Poultry (Yellow); and Meat (Red)
Dimensions: 11.5" x 15"