Cinnamon Mate Mist Air Freshener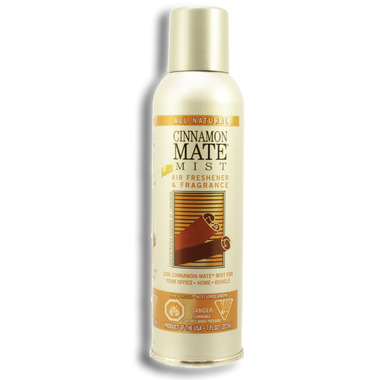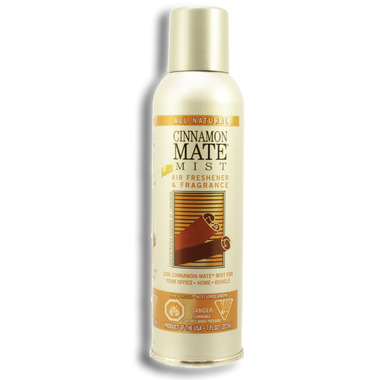 Cinnamon Mate Mist Air Freshener
Eliminate odors the natural way! The Orange-Mate family of all natural air fresheners and room deodorizers will freshen without leaving any unpleasant chemical odor. Available in 100% natural scents of orange, lemon, lime, and grapefruit.

reshens the air without any artificial chemicals, Destroys odors - Does not just mask them, Made from the highest quality biodegradable citrus ingredients, Non-aerosol container carries no fluorocarbons, hydrocarbons or propellants, Unique spray system delivers a finer mist than most products to spread and circulate more efficiently, Works faster and lasts longer than perfumed chemical air fresheners.

Jamie:
more than a year ago
It's a great product, sprays nice, works fantastic, and goes a loooonng way (you only need the tiniest squirt to fill up a room with scent. I only have it a 5 star because it's not personal favourite smell. I love cinnamon and this smells like cinnamon but also has a strong scent of clove and I cannot stand clove. So if you like cinnamon and clove you will love this. My mom loves clove and I gave this to her, she loves it and is happy to have it for over the holidays.
Michelle:
more than a year ago
I have not used the Cinnamon air freshener - but I HAVE used the Lemon and it is absolutely AMAZING! One tiny squirt and you can smell the freshness throughout our apartment. I LOVE that these products are natural and not a toxic mix of carcinogenic chemicals like the other air fresheners sold. I can't wait until you have more Orange Mate products! THANK YOU!
Page
1