Clef des Champs Cayenne Organic Tincture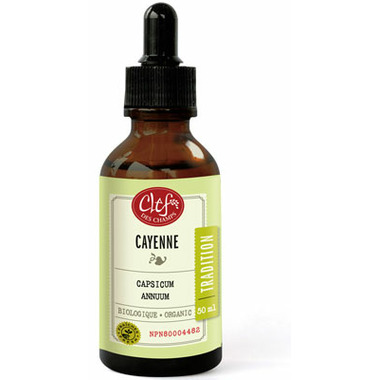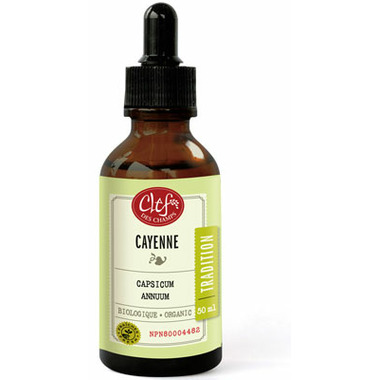 Clef des Champs Cayenne Organic Tincture
Traditionally used to treat rheumatism and joint pain symptoms.

Recommended Dose:
Adults: apply the tincture externally, 3 times per day, for a maximum of 14 days.

Each ml of Cayenne contains :
Cayenne fresh organic fruit (Capsicum annuum)
Non-medicinal ingredient: 50% organic alcohol
Cautions:
Consult a health care practitioner prior to use if taking blood thinners and/or antihypertensive medication and if symptoms persist.
Discontinue use if hypersensitivity occurs such as skin irritation, burning, stinging or redness.
Do not use if you are pregnant or breastfeeding or if you have stomach ulcers or inflammation.