Clef Des Champs Organic Drastix Tincture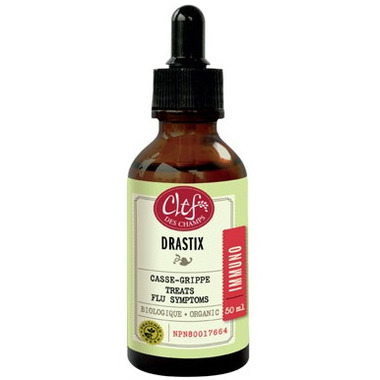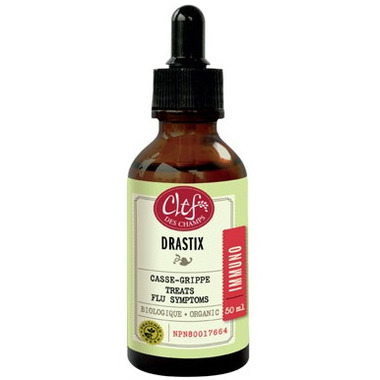 Clef Des Champs Organic Drastix Tincture
Clef Des Champs Organic Drastix Tincture is traditionally used in Western herbalism to treat colds, the flu and infections, more specifically respiratory tract infections.
Benefits:Ingredients:
Each ml contains
Purple echinacea fresh org. root E. purpurea
Goldenseal fresh org. root Hydrastis canadensis
Narrow-leaf echinacea fresh org. root E. angustifolia
Myrrh resin Commiphora myrrha
Propolis org. resin
Non-medicinal ingredient: 50% organic alcohol.
Directions:
Adults: 2 ml (40 drops), twice daily.
Cautions:
Consult a health care practitioner if symptoms persist or if taking immunosuppressants. Do not use if pregnant, breastfeeding or allergic to bee products, conifer or poplar resin.