Clef Des Champs Organic Gingivix Tincture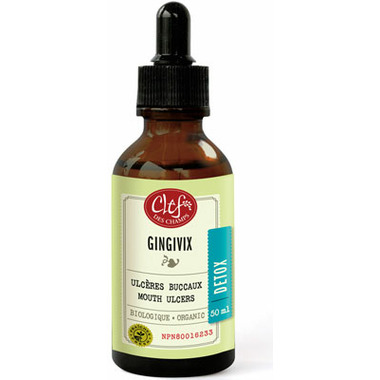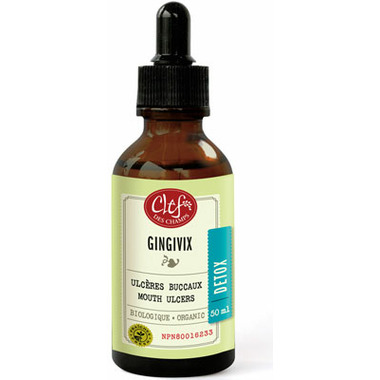 Clef Des Champs Organic Gingivix Tincture
Clef Des Champs Organic Gingivix Tincture is traditionally used in Western herbalism as an astringent and antiseptic to treat gingivitis and canker sores and to help relieve mucous membrane inflammations of the mouth.
Benefits:Ingredients:
Each ml contains
Calendula fresh org. flowers Calendula officinalis
Marshmallow fresh org. root Althaea officinalis
Goldenseal fresh org. root Hydrastis canadensis
Goldthread fresh org. root Coptis trifolia
Myrrh resin Commiphora myrrha
Non-medicinal ingredient:
50% organic alcohol.
Directions:
Use as a gargle only.
Adults: 1 ml (20 drops), 3 times daily. Repeat as needed
Cautions:
Consult a health practitioner prior to prolonged use or if symptoms persist. Do not use if you are hypersensitive to plants from the Asteraceae family.