Clef Des Champs Organic Nervetop Capsules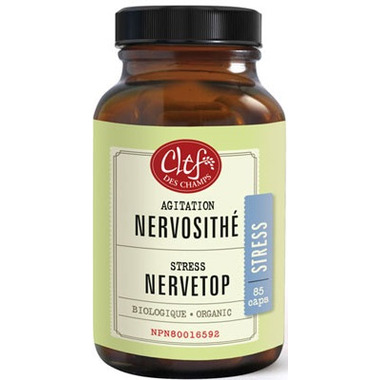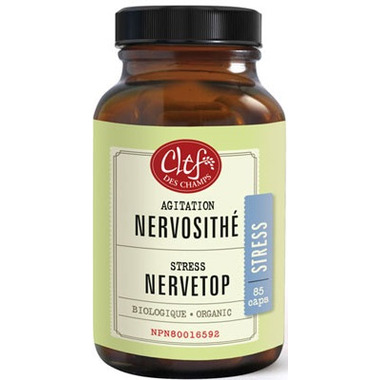 Clef Des Champs Organic Nervetop Capsules
Clef Des Champs Organic Nervetop Capsules are traditionally used in Western herbalism as a nerve tonic, a mild sedative and antispasmodic to ease nervousness, muscle spasms and stress.
Herb capsules are especially useful when you either need to take a particularly bitter plant, treat chronic problems or ensure regular doses over a long period of treatment. Capsules are taken quickly and easily, keep for a long time and can be carried about conveniently. All the Clef Des Champs capsules are prepared using vegetable-based containers (kosher) that can be used by vegetarians and contain neither additives, starch, coloring nor preservatives.
Benefits:Ingredients:
Each Capsule Contains:
Skullcap org. aerial parts Scutellaria lateriflora 48 mg
Black cohosh org. root and rhizome Actaea racemosa 48 mg
Passionflower org. aerial parts Passiflora incarnata 48 mg
Hops org. strobile Humulus lupulus 48 mg
Valerian org. root Valeriana officinalis 48 mg
Wood betony org. aerial parts Stachys officinalis 48 mg
Cayenne org. fruit Capsicum annuum 10 mg

Non-medicinal ingredient:
Vegetable cellulose capsules
Directions:
Adults: Take 2 or 3 capsules, 1 or 2 times per day, for 4 to 6 weeks.
Cautions:
Consult a health care practitioner if insomnia persists more than 3 weeks (chronic insomnia). Do not take with other sedatives or if you are pregnant or breastfeeding.