Clef des Champs Organic Nettle Capsules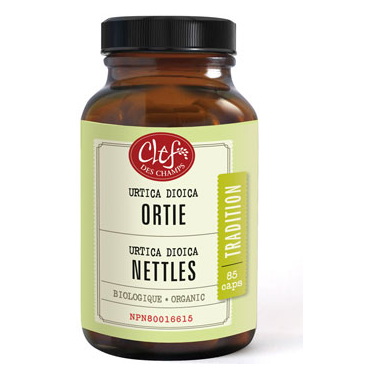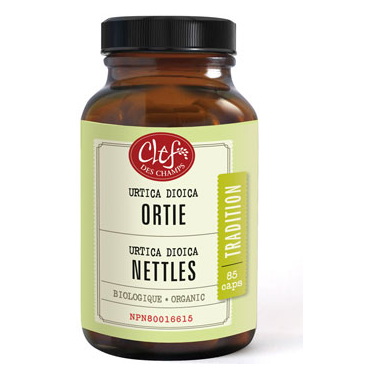 Clef des Champs Organic Nettle Capsules
Nettle is traditionally used in Western herbalism as a tonic for fatigue, to relieve seasonal allergy symptoms, as a depurative for skin conditions like eczema and to soothe joint pain.
Recommended Dose:
Adults: 2 or 3 capsules, 2 times daily.
Each capsule contains:
Nettles organic leaves Urtica dioica 290 mg
Non medicinal ingredient: vegetable cellulose capsules.
Cautions:
Consult a health care practitioner if symptoms persist or worsen.
Avoid taking with prescription drugs.
Do not take if you are pregnant or breastfeeding.