Clef Des Champs Organic Prostate Top Capsules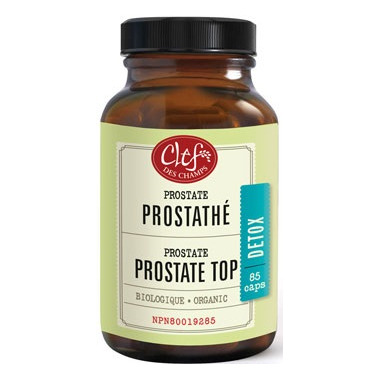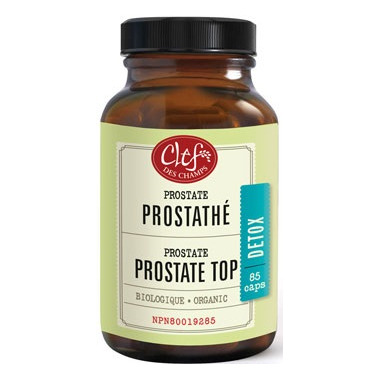 Clef Des Champs Organic Prostate Top Capsules
Clef Des Champs Organic Prostate Top Capsules are traditionally used in Western herbalism to help prevent recurring urinary tract infections and to soothe urological symptoms associated with benign prostatic hypertrophy.
Herb capsules are especially useful when you either need to take a particularly bitter plant, treat chronic problems or ensure regular doses over a long period of treatment. Capsules are taken quickly and easily, keep for a long time and can be carried about conveniently. All the Clef Des Champs capsules are prepared using vegetable-based containers (kosher) that can be used by vegetarians and contain neither additives, starch, coloring nor preservatives.

Benefits:
Ingredients:
Each Capsule Contains:
Gravelroot org. root Eupatorium purpureum 39 mg
Marshmallow org. root Althaea officinalis 39 mg
Uva-ursi org. leaves Arctostaphylos uva-ursi 39 mg
Narrow-leaf echinacea org. root Echinacea angustifolia 39 mg
Cayenne org. fruit Capsicum annuum 39 mg
Juniper org. berries Juniperus communis 39 mg
Parsley org. root Petroselium crispum 39 mg
Ginger org. rhizome Zingiber officinale 39 mg
Saw palmetto org. berries serenoa repens 39 mg
Non-medicinal ingredient:
Vegetable cellulose capsules

Directions:
Adults: Take 2 to 4 capsules per day, for 4 to 6 weeks.
Cautions:
Consult a health care practitioner if symptoms persist or worsen. Avoid taking with all prescription drugs, including anticoagulants. Do not take if you are pregnant.