Clef Des Champs Organic Shepherd's Purse Tincture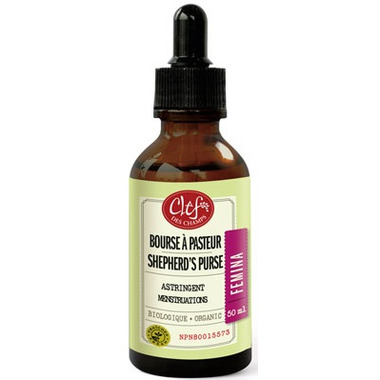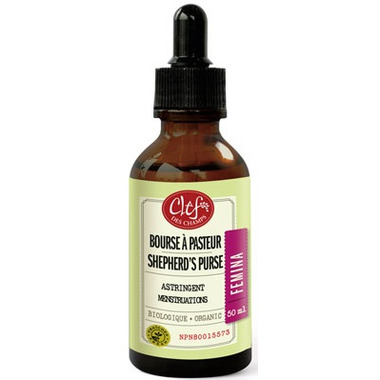 Clef Des Champs Organic Shepherd's Purse Tincture
Clef Des Champs Organic Shepherd's Purse Tincture is traditionally used in Western herbalism as astringent and uterine tonic in excessive menstrual bleeding.
Benefits:Ingredients:
Each ml contains
Shepherd's purse fresh organic herb (Capsella bursa-pastoris) 293mg 1:3
Non-medicinal ingredient: 50% organic alcohol.
Directions:
Adults: 1.5 ml (30 drops), 3 times daily, up to 2 weeks.
Cautions:
Do not use if pregnant or breastfeeding. Consult a health care practitioner prior to a prolonged use or if symptoms persist.