Clef des Champs Organic Valerian Capsules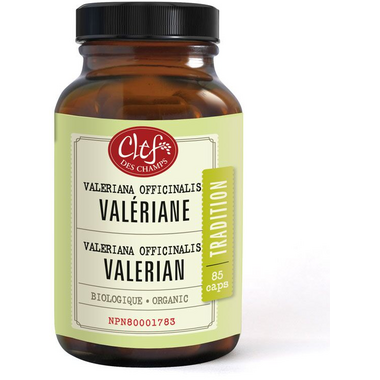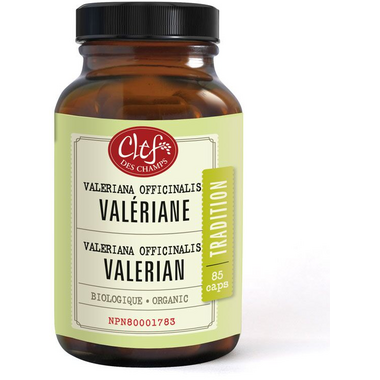 Clef des Champs Organic Valerian Capsules
Valerian is traditionally used as a mild sedative during the day for the relief of nervousness, febrility, agitation due to fatigue and as a sleep aid.
Recommended Use: As mild sedative (adults): 3 capsules, 1 to 3 times a day, up to 2 weeks. As a sleep aid (adults): 4 capsules at bedtime, up to 2 weeks.
Each capsule contains: Valerian org. root Valeriana officinalis 400 Non medicinal ingredient: vegetable cellulose capsule
Caution:
Consult a health care practitioner prior to use if you are taking other sedatives or if drowsiness occurs during more than 2 weeks.
Do not drive or use machines.
Do not drink alcohol if taking this product.
Do not use if pregnant or breastfeeding.