Clef des Champs Propolis Organic Tincture
Mouth And Throat Infection
50ML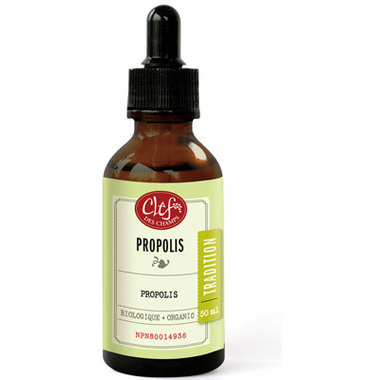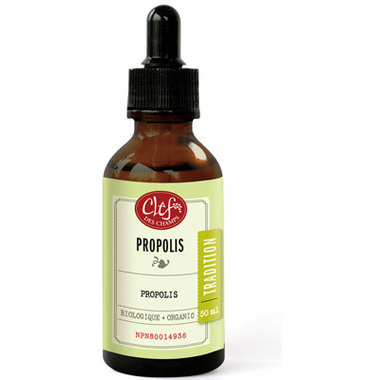 Clef des Champs Propolis Organic Tincture
Mouth And Throat Infection
50ML
Traditionally used in Western herbalism as an antibacterial and antifungal agent.

Recommended Dose: Adults: Take 0.5 ml (10 drops), twice daily, for a maximum of 3 weeks. Dilute in hot water or honey.

Each ml of Propolis contains :
Propolis organic resin 212 mg 1:5
Non-medicinal ingredient: 95% organic alcohol.

Cautions:

Do not take if you are allergic to bee products, conifer or poplar resin.

Consult a health care practitioner if symptoms persist.