Clef des Champs Thuja Organic Tincture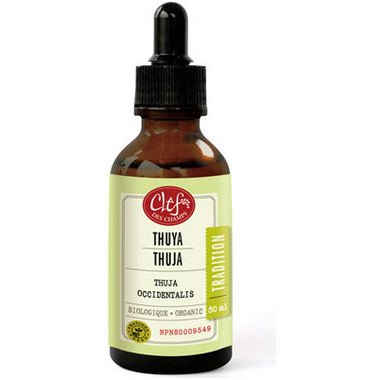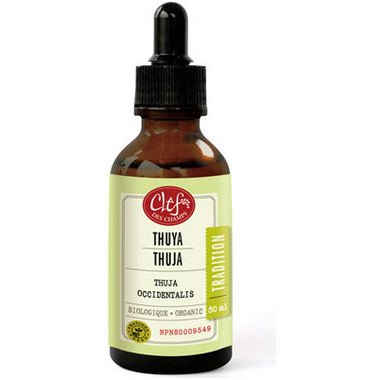 Clef des Champs Thuja Organic Tincture
Traditionally used in Herbal Medicine as an expectorant to help relieve bronchial catarrh.
Recommended Dose
: Adults: 1 ml (20 drops), 2 or 3 times daily, for a maximum of 2 weeks.

Each ml of Thuja contains:
Thuja fresh organic leaves (Thuja occidentalis) 299 mg 1:3
Non-medicinal ingredient: 50% organic alcohol
Cautions:
Consult a health care practitioner if symptoms persist or worsen.
Do not take if pregnant or breastfeeding.