Clef des Champs Thyme Organic Tincture
Cough And Bronchitis
50ML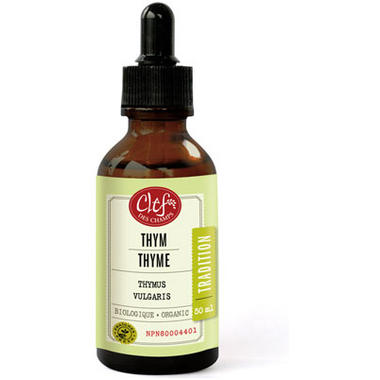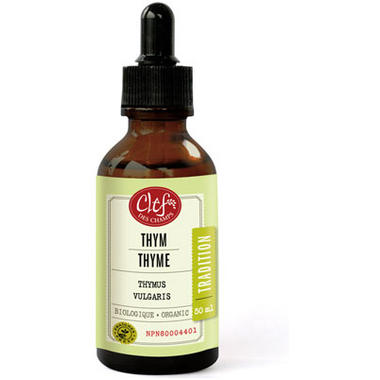 Clef des Champs Thyme Organic Tincture
Cough And Bronchitis
50ML
Traditionally used as an antiseptic, antipyretic and expectorant in soothing symptoms of bronchitis and catarrh of the upper respiratory tract.
Recommended Dose:
Adults: 3 ml (60 drops), 3 times daily.
Each ml of Thyme contains:
Thyme fresh organic leaves and flowering top (Thymus vulgaris)
Non-medicinal ingredient: 50% organic alcohol.
Cautions:
Do not use if you are pregnant or breastfeeding.
Consult a health care practitioner prior to prolonged use.
Discontinue use if skin hypersensitivity such as skin or mucous membrane irritation occurs.