Clek Fllo Convertible Seat Prince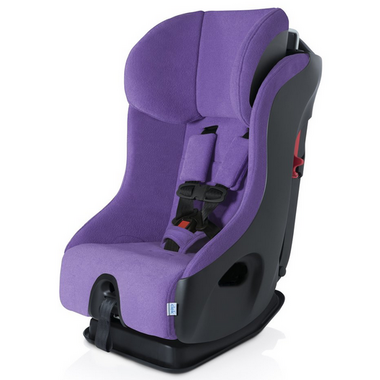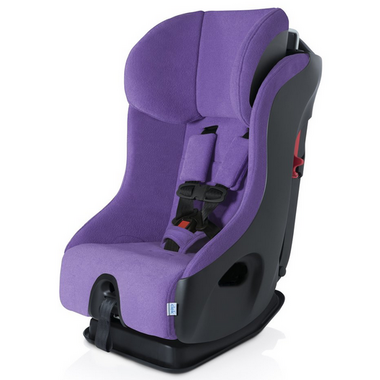 Clek Fllo Convertible Seat Prince
What's the fllo? Clek's compact convertible car seat. Fllo says a lot about you. It says I love my kid. I buy quality. I dig design. And, I'm proud to be a Canuck!
Extended Rear-Facing Use
Fllo was designed to international best practices for extended rear-facing use.
Steel Anti-Rebound Bar
Fllo comes with a Steel Anti-Rebound Bar, which improves stability by limiting rotation of the child seat, helping protect your child's head from impact in the event of a collision.
Advanced Side-Impact Protection
Adjustable Headrest with Deep Side Wings: Energy-absorbing EPP foam-lined headrest connected to the frame using steel rods ensures maximum head protection in a side-impact collision.
Energy-Absorbing Foam Layers: Foam layers on both the inside and outside of the frame protect your child by absorbing energy in a side-impact collision, resulting in less force transferred to your child.
Metal Substructure: Steel substructure prevents twisting to keep child contained and protected in the child seat.
infant-thingy
Infant insert designed to accommodate a child in rear-facing and weighing between 5–22 lb in a Clek Foonf and Fllo convertible seat.
Sold separately
.

NCAP Tested
Fllo is crash tested to NCAP, which simulates forces experienced in extreme collisions.

Energy-Absorbing Crumple Technology (EACT)
Integrated into every Clek Fllo is an Aluminum Honeycomb Safety System designed to reduce the forces transmitted to a forward-facing child in a collision. Inspired by the crumple zone safety technology found in vehicles, Fllo's Energy Absorbing Crumple Technology (EACT) transfers forces away from the child and to the (4) aluminum honeycomb deformable cores integrated into the seat base.
GREENGUARD Select Certified
Crypton® Super Fabrics are GREENGUARD Select Certified and provide permanent protection against stains, moisture and odor-causing bacteria; and are free of brominated and chlorinated flame retardants.

Approved for use in aircraft.

The Fllo is proudly manufactured in Canada.

Seat Dimensions and Weight:
Seating Depth 12.5 in.
Harness-Slot Height 8–17 in.
Width 13–17 in.
Fore-Aft Measurement in Rear-Facing 32.5 in.
Height Measurement in Rear-Facing 23.5–27 in.
Fore-Aft Measurement in Forward-Facing 24 in.
Height Measurement in Forward-Facing 26–31 in.
Seat Weight 25 lb (28 lb with Anti-Rebound Bar)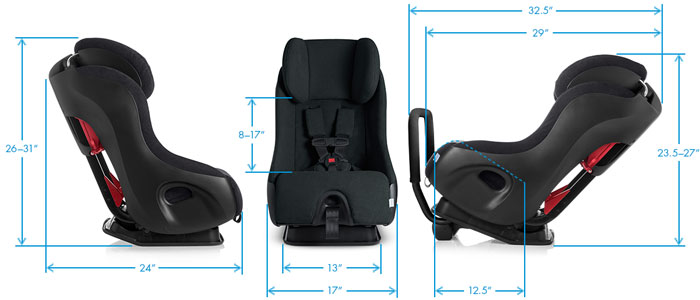 Please note:
this is the 2017 model.