Clek Foonf Convertible Seat Tank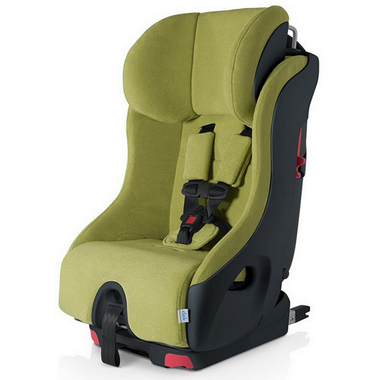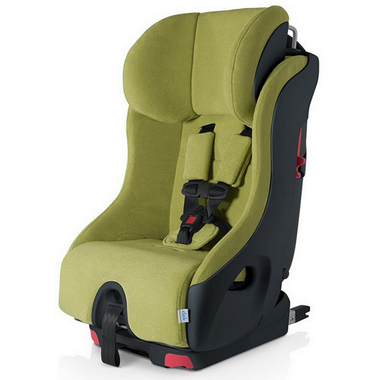 Clek Foonf Convertible Seat Tank
- Max: 1
- We're sorry, this product is no longer available!
- Shop for other products in: Convertible Car Seats

What's the foonf? The mother of all car seats! Foonf is Clek's no-compromise convertible child seat – introducing revolutionary safety technology, innovative convenience features, and recyclable.
Extended Rear-Facing Installation
Foonf was designed to international best practices for extended rear-facing use, which is to accommodate children in a rear-facing installation until their 4th birthday.
Rigid Sub-Structure
Foonf is reinforced by a steel and magnesium sub-structure.

Advanced Side Impact Protection
Energy-absorbing foam-lined Headrest connected to frame using steel rods provides maximum head protection in a side-impact collision. Foam layers on both the inside and outside of the frame protect your child by absorbing energy in a side-impact collision, resulting in less force directly upon your child.

Anti-Rebound Bar
In Rear-Facing mode, Foonf's Anti-Rebound bar improves stability by limiting rotation of the child seat, helping protect your child's head from impact in the case of a collision.
Smooth Recline
Foonf includes an easy-to-engage, smooth recline function, making each ride more comfortable.
GREENGUARD Select Certified
Crypton® Super Fabrics are GREENGUARD Select Certified and provide permanent protection against stains, moisture and odor-causing bacteria; and are free of brominated and chlorinated flame retardants.
infant-thingy
Infant insert designed to accommodate a child in rear-facing and weighing between 5–22 lb in a Clek Foonf and Fllo convertible seat. Sold separately.
The Revolutionary REACT™ Safety System
The REACT™ Safety System integrated into every Foonf child seat protects your child much like the crumple zones in the cars we drive — one of the most effective innovations in automotive safety.
In a collision, the vehicle comes to an abrupt stop, but the child continues to move at the same speed. The less time that it takes for the child to come to a complete stop, the higher the forces exerted on the child. The REACT Safety System allows that sudden change in momentum to happen over a longer period of time through a series of controlled events. Foonf is designed to ride down the collision crumpling the aluminum honeycomb and absorbing energy from the collision resulting in less force transferred to the child.
NCAP Tested
Foonf is crash tested to NCAP, which simulates forces experienced in extreme collisions.

Approved for use in Aircraft.Seat Dimensions and Weight:
Seating Depth 12.5 in.
Seating Height 21.5–26 in.
Harness-Slot Height 8–17 in.
Width 13-17 in.
Fore-Aft Measurement in Rear-Facing 33 in.
Height Measurement in Rear-Facing 25.5–28.5 in.
Height Measurement in Forward-Facing 28–32.5 in.
Seat Weight in Forward-Facing 33 lb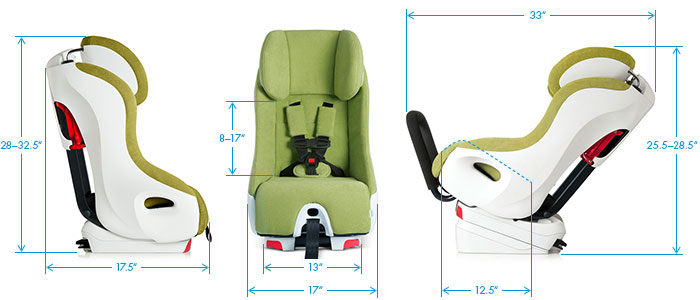 Please note: this is the 2017 model.