Clicformers Speed Wheel Set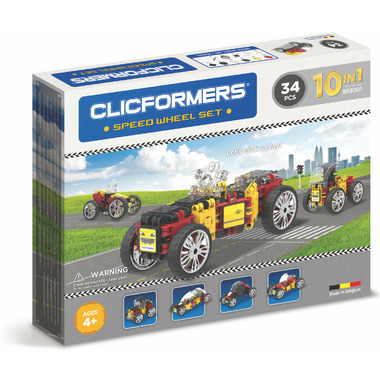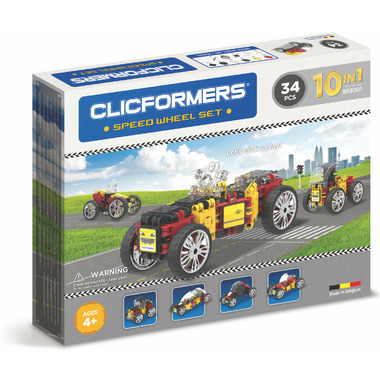 Clicformers Speed Wheel Set
Build your own race cars with the Clicformers Speed Wheel Set! The Speed Wheel Set contains 22 building blocks and 12 accessory pieces. With the speed wheel set, your child will be having races all day long!

Clicformers construction toys are ideal for the development of eye-hand-coordination of children aged 4-12. Once you're done following along with the enclosed idea booklet you can work to build your own ideas!

Clicformers sets are compatible with each other and let you build with endless possibilities! Clicformers is perfect for STEM education and when playtime is over, use the clicking mechanism to simply stack and store.

Let's click and play. Designed by Magformers and manufactured in Belgium, this plastic construction toy system turns play into an opportunity to learn and grow. Employ 4 different connection methods: click, stack, fold, and hook. 34 pieces, enough to build up to 10 different vehicles with an idea booklet.