Cocomels Original Cocomels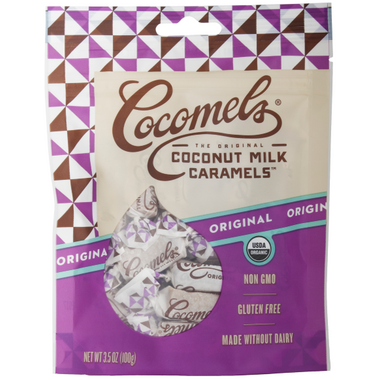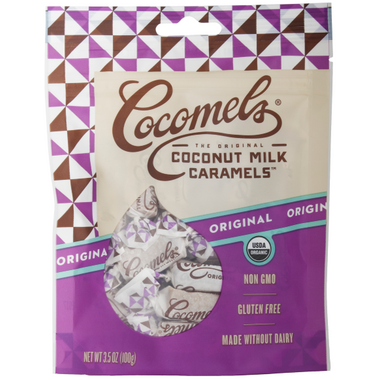 Cocomels Original Cocomels
The one that started it all! Smooth coconut milk makes the Cocomel like no other caramel. A mouth watering, smooth and decadent artisanal treat with a delicious and unique flavour. In one word, blissful! Cocomels also include the many benefits of coconut oil rather than dairy fat.

Cocomels are award-winning, smooth and creamy caramels made with coconut milk instead of dairy. They are made with premium ingredients, organic sweeteners and deliver a unique and delicious, mouth-watering experience that is healthier than average candy. Organic, Vegan, Gluten Free, Kosher, Corn Syrup Free, Soy Free and Non-GMO.

Please enjoy, and remember, "Life is Sweet!"

Ingredients: organic coconut milk (organic coconut, water), organic brown rice syrup, organic dried cane syrup, sea salt, xanthan gum.