Cocomels Vanilla Cocomels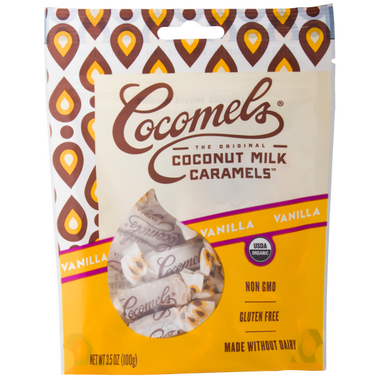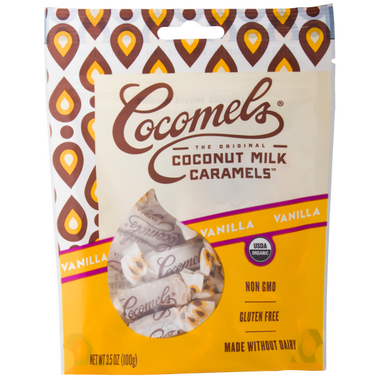 Cocomels Vanilla Cocomels
Vanilla gives this Cocomel an aromatic richness unparalleled in the other flavours. These Cocomels enjoy a devout following.

Cocomels are award-winning, smooth and creamy caramels made with coconut milk instead of dairy. They are made with premium ingredients, organic sweeteners and deliver a unique and delicious, mouth-watering experience that is healthier than average candy. Organic, Vegan, Gluten Free, Kosher, Corn Syrup Free, Soy Free and Non-GMO.

Please enjoy, and remember, "Life is Sweet!"

Ingredients: organic coconut milk (organic coconut, water), organic brown rice syrup, organic dried cane syrup, organic vanilla extract (water, organic ethyl alcohol, organic vanilla bean extractives), sea salt, xanthan gum.