Cocoon Apothecary Orange Blossom Facial Toner
Organic Neroli Hydrosol
100ml (3.3 fl. oz)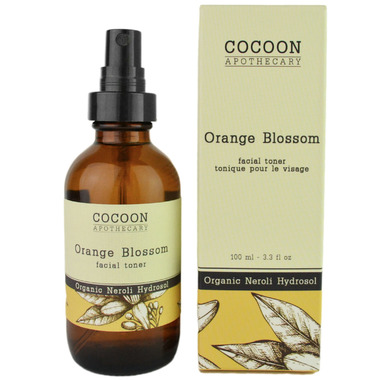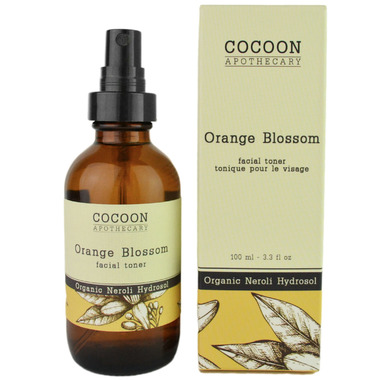 Cocoon Apothecary Orange Blossom Facial Toner
Organic Neroli Hydrosol
100ml (3.3 fl. oz)
The Cocoon Apothecary Orange Blossom Facial Toner is a gentle 100% organic alcohol-free toner for oily skin that helps to controls oil levels and tighten up pores. Certified organic hydrosol (water) extracted from orange blossoms creates a purifying elixir with a beautiful citrus scent.
Features
:
A gentle alcohol-free formula.
Astringent, controls oil levels.
Purifies and refines pores.
Vegan, biodegradable, non-GMO, non-toxic.
Made with certified organic ingredients.
Directions
: Spritz on clean, dry skin and allow to dry OR spritz on cotton ball and apply to entire face. Follow with moisturizer.
Ingredients
: Certified organic neroli hydrosol.
Natural, Organic, Vegan, Gluten Fee, non-GMO, Made in Canada