Cocoon Apothecary Rose Dew Facial Toner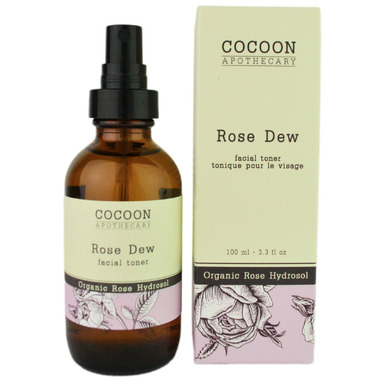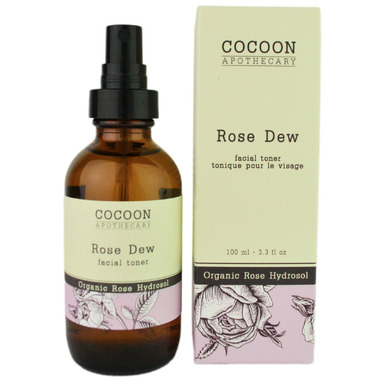 Cocoon Apothecary Rose Dew Facial Toner
The Cocoon Apothecary Rose Dew Facial Toner is a refreshing 100% organic alcohol-free toner for normal, dry, mature, and sensitive skin that soothes and refines pores. Made with pure rose hydrosol from distilling rose petals, it reduces redness and cools skin while delivering nourishing botanical hydration.
Features
:
A gentle alcohol-free formula great for sensitive skin.
Reduces redness and irritation.
Tightens pores and hydrates skin preparing it for moisturizer.
Vegan, biodegradable, non-GMO, non-toxic.
Made with certified organic ingredients.
Directions
: Spritz on clean, dry skin and allow to dry OR spritz on cotton ball and apply to entire face. Follow with moisturizer.
Ingredients
: Certified organic rose hydrosol.
Natural, Organic, Vegan, Gluten Fee, non-GMO, Made in Canada