CoffeeSock Basket Filters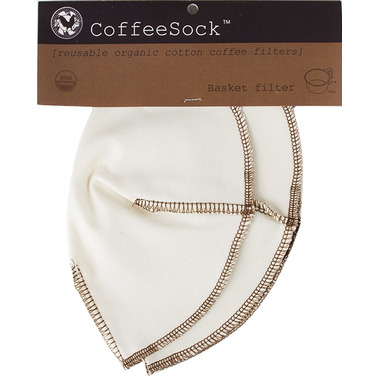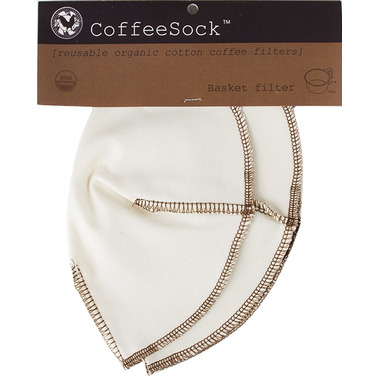 CoffeeSock Basket Filters
CoffeeSock Basket Filters are the reusable option
for coffee drip machines.

Features:

Pack of 2

100% Made from organic cotton

100% Handmade in the USA

Stephanie:
more than a year ago
Love these. They are thinner than the old ones and I think are easier to rinse clean. Plus they dry faster. I think I kept the old ones for almost 2 years without any issues. They just become harder to rinse out because of the oils in the coffee after that first year. Paper filters are completely obsolete now.
Kyla:
more than a year ago
Quite possibly the greatest discovery I have ever made for my kitchen gadgetry! This is not only great for the environment, my coffee has never tasted better! I have become quite a coffee snob the past year and this has taken my home brew up a notch! And the fact that it's made in the US is almost as great as if it were made in Canada!
Selena:
more than a year ago
I really like using these instead of disposable filters. And they are organic cotton and all natural. I was worried that they'd degrade the taste and strength of the coffee, but they don't. They're fine--no difference noticed. For cleaning I just dump, rinse, and then let it air dry. Not sure if they could go through the washer. They're holding up well... The packaging said that they last about a year, but it seems that they're going to last me longer than that.
Page
1