Coppertone Waterbabies Sunscreen Lotion SPF 50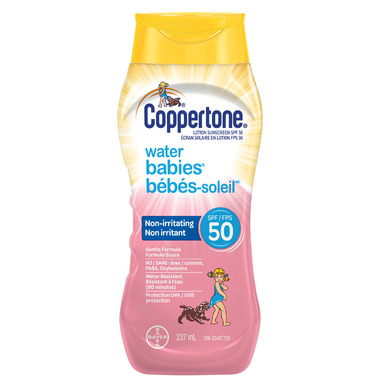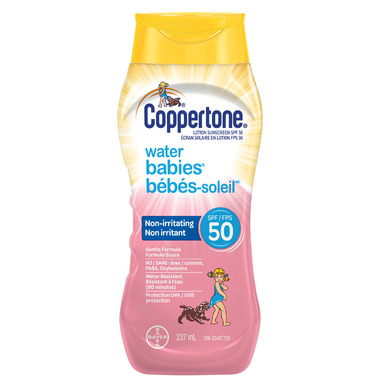 Coppertone Waterbabies Sunscreen Lotion SPF 50
Coppertone is specially formulated to provide effective broad spectrum UVA/UVB protection. This formula is waterproof upon application and retains SPF after 80 minutes of activity in the water or sweating. Dermatologist tested.
Features:
Gentle for baby's skin, delicate baby fragrance
Lightweight and non-greasy
Hypoallergenic and non-irritating
No oxybenzone
Application: Use and reapply as directed.