Cra-Z-Art Nickleodeon Chalkboard Slime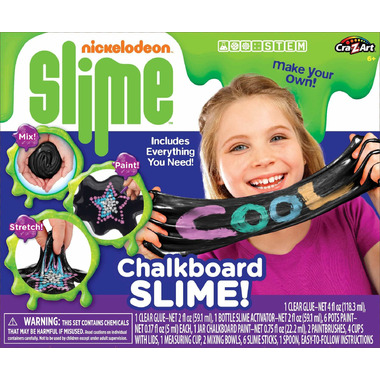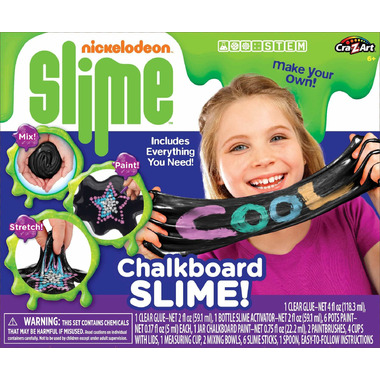 Cra-Z-Art Nickleodeon Chalkboard Slime
Includes everything you need to create your own chalkboard coloured Nickelodeon Slime all in 1 kit! Mix it, Paint it, Stretch it! Borax free! Make a large black slime then use the brushes and special chalk paints to paint designs, words or pictures onto your slime.
You can stretch your slime to see the images stretch and morph! The coolest part about this is after your design stetches and morphs you can knead the slime and the paint will blend into the black slime.

Kit includes:
1 clear glue, 6 pots paint, 1 jar chalkboard paint, 2 paintbrushes, 4 clips with lids, 1 measuring cup, 2 mixing bowls, 6 slime sticks, 1 spoon and easy-to-follow instructions.