Crave Stevia Simply Natural Stevia Tabs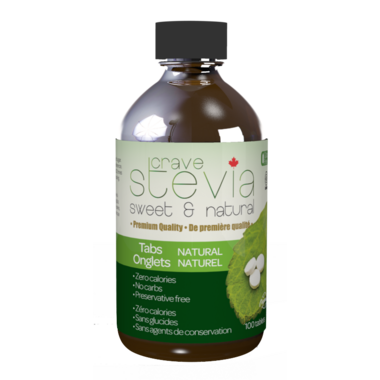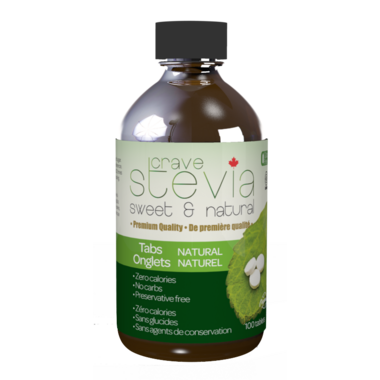 Crave Stevia Simply Natural Stevia Tabs
These tabs are a great no-mess alternative to liquid or powdered Stevia, so there's no need to compromise your sweetener when you're out – just pop this tiny Stevia Tab case in your bag and you're ready to go!Stevia comes from a leaf that in its natural state is 15 times sweeter than sugar. When extracted it can be 300-400 times sweeter than sugar. It offers a healthy alternative to the variety of unhealthy sugar products. It has Zero calories, Zero carbs, and Zero effect on glycemic index.
This Stevia is a naturally delicious, zero-calorie, zero glycemic index natural sweetener made from dried powdered leaf of the Stevia plant. The sweetest part of the leaf is then isolated to create a sweetener extract that is 300 to 400 times sweeter than sugar.
Directions:
Drop the desired amount of tabs (according to how you take your tea or coffee) into your favourite beverage and enjoy!