Crayola My First Colour & Shapes Sticker Activities Disney Baby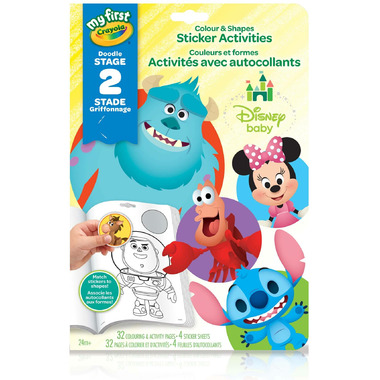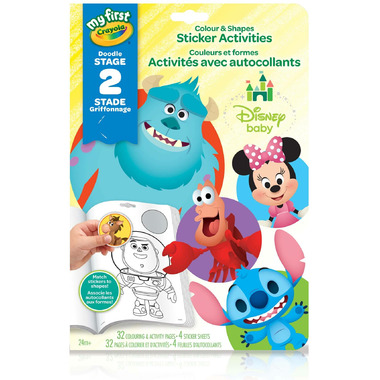 Crayola My First Colour & Shapes Sticker Activities Disney Baby
These colouring pages and stickers give your toddler's creative exploration a boost with family favourite Disney Baby Characters. Stage 2: Doodle. 24+ months.

My First Crayola products are designed to meet the early stages of a child's creative development. Children develop the ability to use art tools at different stages of their toddlerhood—regardless of their actual age. So it's important to provide little artists with the tools that match their readiness.

Remember, all budding artists develop at different rates so simply select the stage that matches your toddler's current ability regardless of his or her actual age.

Stage 1: Scribble
For little scribblers making their first colourful marks!

Stage 2: Doodle
For daring doodlers discovering swirls, lines and shapes!

Stage 3: Draw
For budding artists ready to express their imagination!