Crocodile Creek Vehicle Puzzle
Ice Cream Truck | Ages 4+
48 Pieces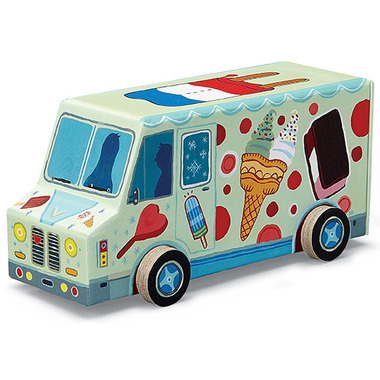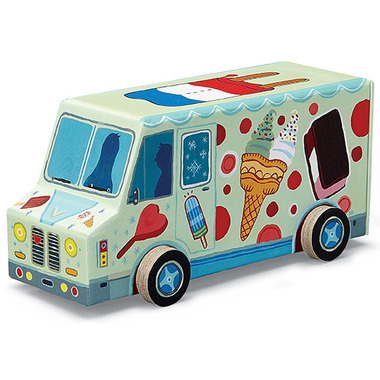 Crocodile Creek Vehicle Puzzle
Ice Cream Truck | Ages 4+
48 Pieces
Roll 'n Play with this 2-in-1 Crocodile Creek Vehicle Puzzle! It's a puzzle and it's a toy! This is a great fun floor puzzle for little kids with an eye catching vehicle shaped box with wheel that spins.
Suitable for ages 4 years old and up.

Features:
2-in-1 it's a puzzle and a toy!
Comes with 48 puzzle pieces
Puzzle is 9" x 13". Box is 8"L x 4"H x 3.5"W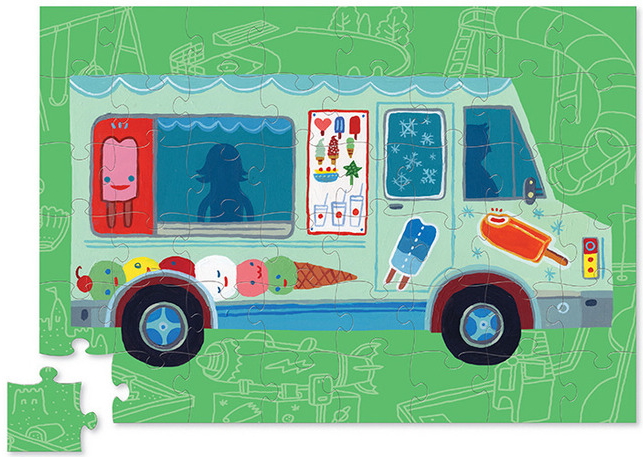 la:
more than a year ago
Puzzle comes very cutely packaged in an ice-cream truck shaped box with cardboard wheels that actually turn. Has nice Velcro securing the box shut. The puzzle itself is on the small side. My 3-year old enjoyed it, but it's not her favourite. My 1-year old LOVED the box and plays with it constantly.
Page
1