Crofter's Berry Harvest Premium Spread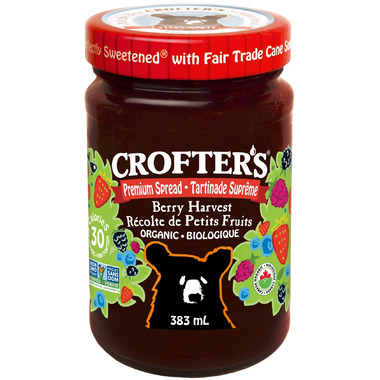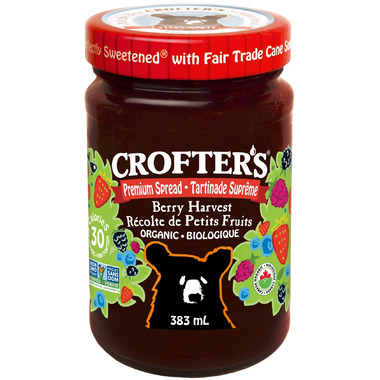 Crofter's Berry Harvest Premium Spread
Crofter's Berry Harvest Premium Spread provides a delicious blend of strawberry, blueberry, blackberry, and raspberry! This organic spread is perfectly sweetened with fair trade cane sugar and offers a 1/3 less sugar than a traditional preserve.
Benefits:
Natural
Organic
Gluten Free
Non-GMO

Ingredients:
Organic fruit (organic strawberries, organic blueberries, organic seedless blackberry puree, organic seedless raspberry puree), Organic Cane Sugar*, Natural Apple Pectin, Ascorbic Acid (Vitamin C), Citric Acid
*Made with organic sugar from an ethical and environmentally friendly source certified EcoSocial by IBD.