Crofter's Organic Superfruit Spread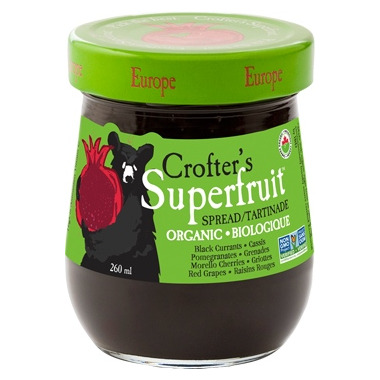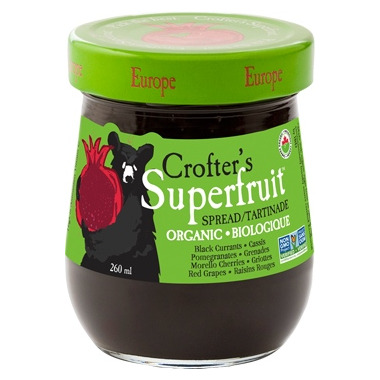 Crofter's Organic Superfruit Spread
Pomegranates and black currants blended with red grapes and morello cherries. Pomegranates are an ancient fruit with a rich history. Rich in vitamin C and packed with antioxidants, tart black currants balance out the pomegranate's sweetness.
Perfect on a thick slice of artisan bread, this combo is for those who prefer fruits spreads that aren't too sweet and pack a little pucker. Naturally, this bright blend also packs plenty of vitamin C and antioxidants.
Stuffed with 1 pound of premium organic fruit, Crofter's Superfruit Spreads contain unique fruit combinations, sourced from around the world. Each certified organic spread is sweetened with fair trade sugar and contains one-third less sugar than other jam. Experience these different cultural tastes while getting your daily dose of antioxidants.
Features:
Certified Organic
Non-GMO Project Certified
Vegan
Gluten Free
Ingredients:
Organic Fruit (organic morello cherry, organic red grape concentrate, organic black currant, organic pomegranate concentrate), Organic Fair Trade Cane Sugar, Natural Apple Pectin, Ascorbic Acid.
Perfectly Sweetened with IBD EcoSocial certified and Rainforest Alliance certified FAIR TRADE cane sugar.