Cuisinart Blend and Cook Blender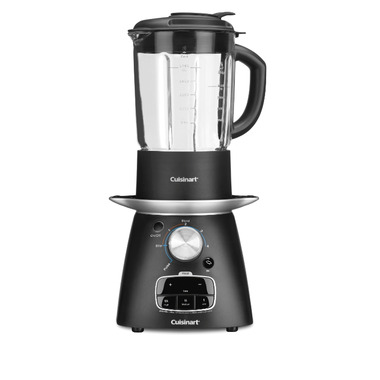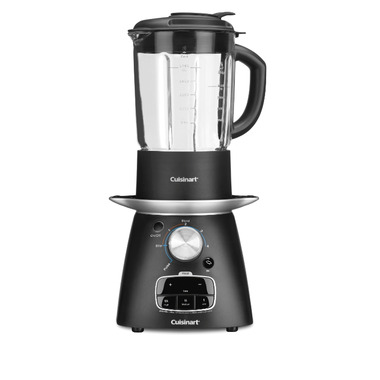 Cuisinart Blend and Cook Blender
- We're sorry, this product is no longer available!
- Shop for other products in: Clearance

Cuisinart items may take up to 5 days to ship from our warehouse.Soups to Smoothies in one Blender!
This multi-functional machine sautes, cooks and blends homemade soups and sauces right in the jar. Simply add pre-cut ingredients and the machine sautes, blends and keeps the soup warm until serving.
Three temperature settings (low, medium & high) and four blending speeds, plus a stir function, lets you blend ingredients to the perfect consistency. It's also a high-performance blender, perfect for crushing ice and whipping up cocktails or smoothies.
Product Features:
Seal-tight lid with built-in cup makes it simple to add ingredients while cooking!
Four Blending Speeds Slower speeds for pureeing and cooking, higher speeds for smoothies and crushing ice.
Precision Stainless Steel Blades
Timer Control Counts down up to 30 minutes of cooking time - increase or decrease time at any point.
Large Capacity, Thermal Shock-Resistant Glass Jar Safe for hot and cold soups, sauces, and frozen beverages. Bora-silica glass jar handles sudden temperature changes with ease.
Preset Temperature Control High, medium and low settings let you prepare, cook and simmer soups and sauces!
Colour: Black
Limited 3-Year Warranty
Cuisinart items may take up to 5 days to ship from our warehouse.