Cygen Labs Clean EAA Pineapple Mango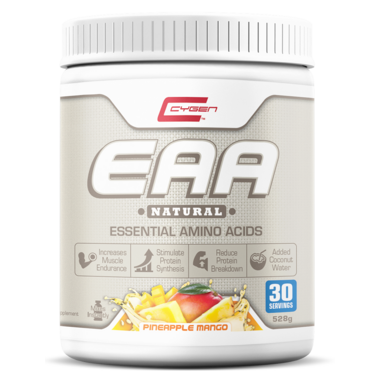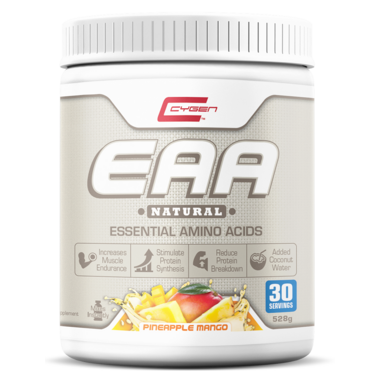 Cygen Labs Clean EAA Pineapple Mango
Cygen EAA Natural is a combination of 8 Essential Amino Acids that cannot be produced in the body. Therefore, they must be taken via supplementation. This is where Cygen EAA Natural comes; it supplies 8 essential amino acids that aid in repairing torn muscle fibers, increasing protein synthesis, and increasing muscular endurance.

Cygen EAA Natural also has added Beta-Alanine to help buffer the influx of lactic acid so that you can push harder and the most out of your training. It is also dosed with a 3:1:1 ratio of BCAAs for optimal protein reuptake, and reduced protein breakdown. Cygen EAA Natural has also been formulated with natural carbs and added coconut water so that you can take it intra-workout, replenish your glycogen stores, and train non-stop to reach your peak performance potential

Directions:
As a dietary supplement, mix 1 rounded scoop of Cygen EAA Natural in 500ml of cold water and shake well.

Ingredients:
Evaporated Cane Juice, Natural Flavor, Citric Acid, Coconut Juice Powder, Malic Acid, Natural Orange ( Annatto, Tumeric & Maltodextrin), Stevia Leaf Extract, Silicone Dioxide.