Daiya Homestyle Ranch Salad Dressing
Plant Based Salad Dressing
237ml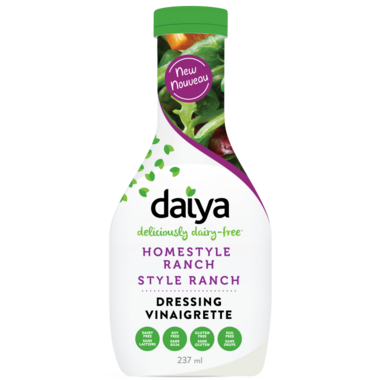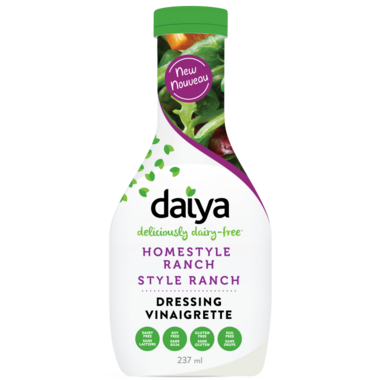 Daiya Homestyle Ranch Salad Dressing
Plant Based Salad Dressing
237ml
The perfect combo of tanginess and smoothness. A great choice for salads or veggie burgers and your new go-to dressing for dips plain or fancy. Rich and creamy deliciousness without dairy, gluten, soy or eggs. Completely plant based ranch salad dressing.
Features:
Dairy free
Egg free
Gluten free
Soy free
Peanut & tree nut free
Fish & shellfish free
Vegan Friendly
Ingredients: Non-GMO Expeller Pressed Canola Oil, Water, White Vinegar, Cane Sugar, Sea Salt, Potato Starch, Potato Protein, Whole Algal Flour, Vegan Natural Flavors, Vegan Cultured Dextrose, Xanthan Gum, Lemon Juice Concentrate, Spices, Garlic.