Dans le Sac Reusable Baguette Bag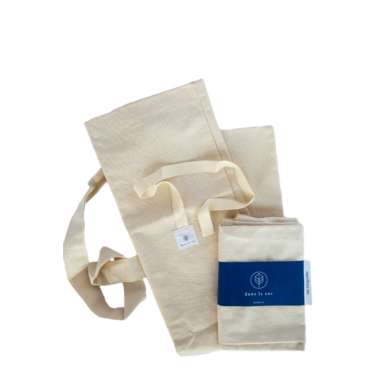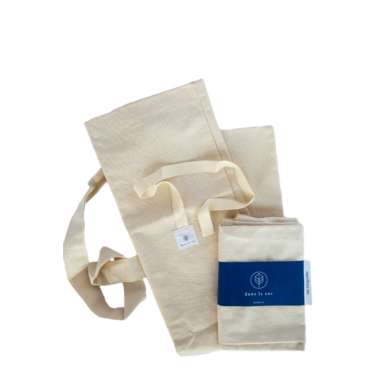 Dans le Sac Reusable Baguette Bag
Designed to bring fresh baguettes home from the bakery or the market and to store them for 2 days. It even has a strap so you can carry it over your shoulder or on your back!
Perfect for bringing home bread from the bakery and storing it for 3 days. Cotton is a natural fiber that lets bread breathe. Say goodbye to mould!
Dimensions
: 31" high x 8" long. Designed to fit 2 baguettes.
Material
: 100% natural cotton

Care Instructions:
Machine-washable in cold water. It is not recommended to put them in the dryer, as this avoids cotton shrinkage. And do not wash your bag too often. A shrinkage of 10% on the height of the bag is to be expected after the first wash. The bag was designed larger in anticipation of this shrinkage.
With a useful life of several years, "Dans Le Sac" bags are designed to offset the environmental impact of thousands of plastic and paper bags.