Dans le Sac Reusable Napkin Beige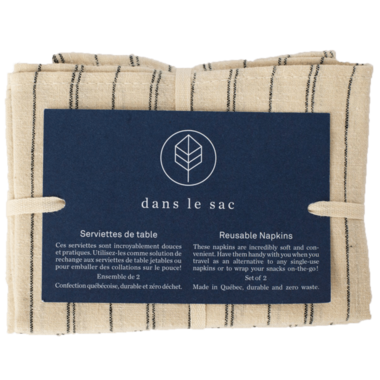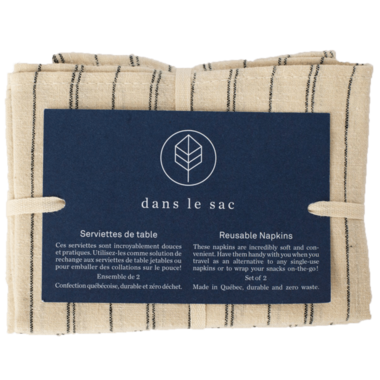 Dans le Sac Reusable Napkin Beige
It will dress up your table for all occasions for many years to come. You can also simply bring it along with you when traveling. The perfect eco-friendly solution to disposable napkins.

Made in Quebec, durable and zero waste. Also available blue or packages of 2.

Dimensions: 16" long x 16" wide
Material: Hemp/Cotton which stems from organic farming
Care Instructions: Wash in cold water on a delicate cycle, air dry.