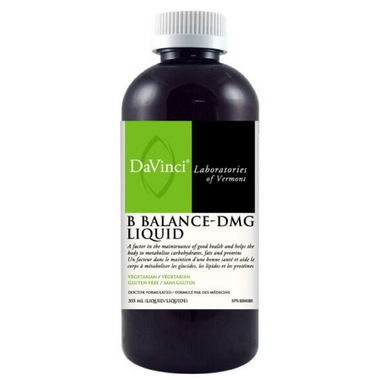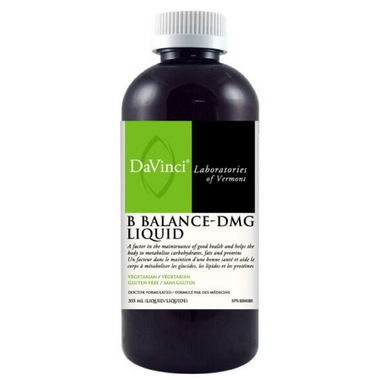 B Behavior Balance-DMGTM is a phenol free dietary supplement. It helps the body metabolize carbohydrates, fats, proteins, it helps form red blood cells, is an antioxidant for the maintenance of good health and helps to maintain proper muscle function. It also helps in connective tissue formation and to maintain immune function.

Dosage: Directions: Adults (>19 years) take 1/2 tablespoon twice daily with food. Take a few hours before or after taking other medications. If seal around cap is broken or missing, do not use.

Active ingredients (per 1/2 tablespoon): Vitamin B12 (methylcobalamin & hydroxocobalamin) 10 mcg, Vitamin B6 (pyridoxine HCL/ pyridoxal-5-phosphate) 30 mg, Folic acid (folate) 400 mcg, Magnesium (magnesium citrate) 30 mg, Zinc (zinc sulfate) 1.5 mg, Betaine hydrochloride (beta vulgaris tuber), (1-carboxy-n,n,n-trimethylmethanaminium chloride) 25 mg, N,N-Dimethylglycine hydrochloride 200 mg

Other ingredients: D-Malic acid, flavour, glycerin, gum, arabic, potassium sorbate, purified water, tragacanth, xanthan gum.

Cautions: Consult a health care practitioner for use beyond 4 weeks. Consult a health care practitioner prior to use if you are pregnant or breastfeeding, or if you have cardiovascular disease.