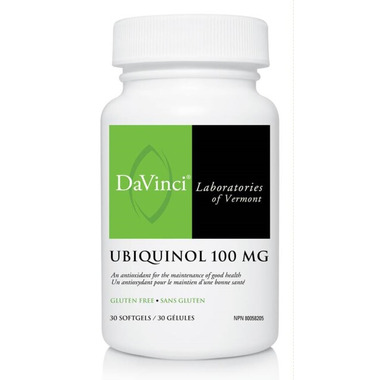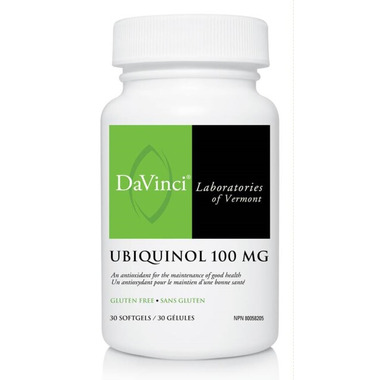 Ubiquinol 100 mg is a natural health product that supports overall health. Kaneka Ubiquinol represents a patented ubiquinol that can be ingested orally and readily assimilated by the body.

It helps to maintain and/or support cardiovascular health, provides antioxidants, helps the body metabolize carbohydrates, fats and proteins, helps in the development and maintenance of bones, cartilage,
teeth and gums, helps in connective tissue formation and wound healing and is an antioxidant for the maintenance of good health.

Dosage: (Adults) As a dietary supplement, take 1 soft gel daily with a meal, or as directed by your healthcare practitioner.

Active ingredients: Each Softgel Contains Ubiquinol (Kaneka Ubiquinol®-Active form of coenzyme Q10) 100 mg, Vitamin C (Ascorbyl palmitate) 20 mg

Other ingredients: medium chain triglycerides, gelatin, glycerin, purified water, beeswax, soy lecithin, annatto extract. Contains: Soy

Cautions: Consult a health care practitioner prior to use if you are taking
blood pressure medication or if you are pregnant or breastfeeding.