Degree Women MotionSense Fresh Energy Anti-Perspirant Stick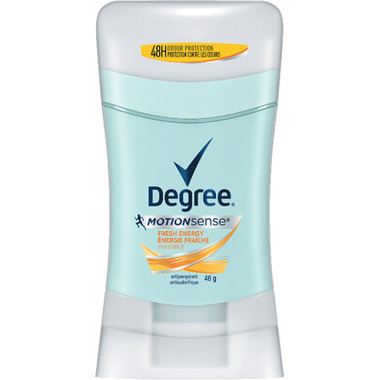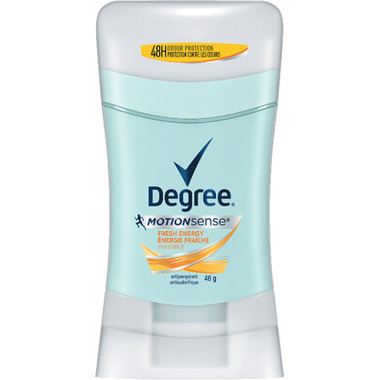 Degree Women MotionSense Fresh Energy Anti-Perspirant Stick
Degree Women® Antiperspirant Deodorant Stick Fresh Energy features Degree's long lasting MOTIONSENSE® formula with the scents of juicy raspberries and blackberries, with bright bursts of lily of the valley and tiare flower. Motionsense is a breakthrough odour protection technology exclusive to Degree®. The formula contains smart capsules with direct movement response. It works like this: unique microcapsules sit on the surface of your skin. When you move, friction breaks those microcapsules and they release more fragrance.

Did you know? You mainly sweat to cool our bodies down, a process called thermoregulation. The brain sends signals to perspire, releasing a clear fluid from over 3 million sweat glands (or sudoriferous glands) and as this fluid evaporates from the skin, it lowers the body temperature.

When life demands more from you in the gym, in the office or out and about meeting friends, Degree Women Antiperspirant Deodorant Stick Fresh Energy will help protect you from sweat and odour.