1000 mg
90 Vegetarian Capsules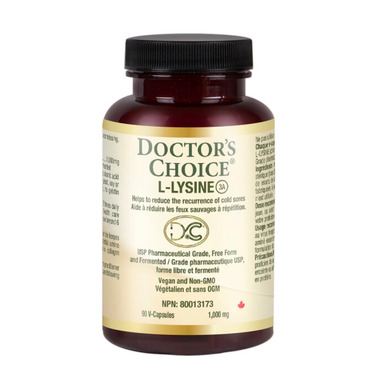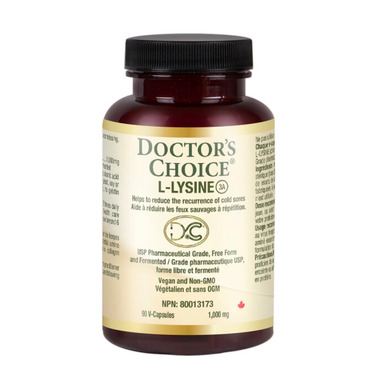 Doctor's Choice L-Lysine
1000 mg
90 Vegetarian Capsules
Lysine is an essential amino acid in that it is required for human nutrition and is not produced by the human body. Lysine has been called the most indispensable amino acid, because it is in such short supply in cereals and grains, moreso than any other of the amino group.
The lack of lysine limits our ability to make use of other amino acids in these foods; vegetarians especially are often deficient in lysine, because of a greater dietary reliance on grain.
Lysine is needed for proper growth and bone development in children; it helps calcium absorption and maintains a proper nitrogen balance in adults. Lysine aids in the production of antibodies, hormones, and enzymes, and works with vitamin C to help collagen formation and tissue repair. Since it helps to build muscle protein, it is good for those recovering from surgery and sports injuries. It also lowers high serum triglyceride levels.
Lysine is useful in the symptomatic treatment of cold sores, fever blisters, and herpes viruses.
Features:
Helps to reduce the recurrence of cold sores
Repairs tissues
Treats symptoms of cold sores and blisters
100% Pure Pharmaceutical Grade
Free Form, Fermented Amino Acid
Non-GMO
Recommended Dosage as per Health Canada Label Claims–Adults: Take 1 to 6 capsules daily on an empty stomach, or as directed by your health care practitioner. Consult your health-care practitioner for use beyond 6 months.