Douglas Laboratories Fibro M Plus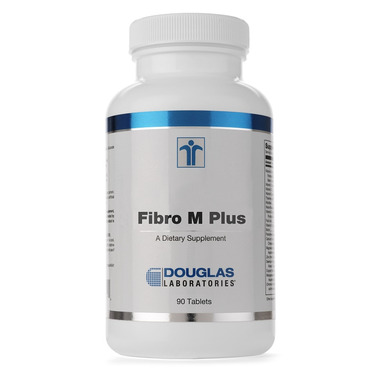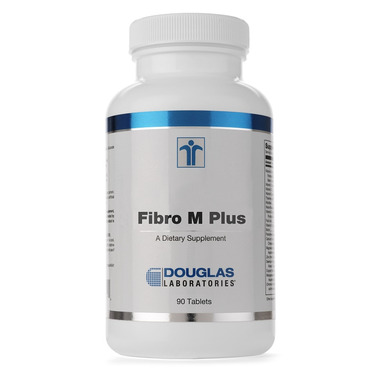 Douglas Laboratories Fibro M Plus
Douglas Laboratories Fibro M Plus is a unique complex of malic acid and magnesium with the additional benefit of vitamin C and bioflavonoids. It is an excellent blend to promote proper muscle function, maintain bone health and support energy production.
Magnesium is essential to many cellular functions involving energy production, protein formation and cellular replication. It is a cofactor for over 600 enzymes and plays important roles in amino acid synthesis and glycolysis. Magnesium helps to maintain proper muscle function by regulating muscle contractions. During intense exercise, magnesium helps generate ATP from the phosphocreatine stored in muscle as a cofactor for the enzyme creatine kinase. It is also involved in stimulating bone forming osteoblast activity, which aids in the development and maintenance of bones and teeth.
Similarly, vitamin C promotes nutrient metabolism as a co-substrate for several enzymes. It is necessary for the synthesis of carnitine, which transports fatty acids from the cytosol (the cell fluid) into the mitochondria (the cell's powerhouses) for oxidation and energy production. Vitamin C contributes to bone health through its role in collagen synthesis, the primary structural protein in connective tissue. As the most important aqueous antioxidant in humans, vitamin C donates electrons to prevent free radical damage to DNA. Fibro M Plus also contains bioflavonoids to further provide antioxidant support to cells.
Features:
Musculoskeletal health
Energy support
Ingredients:
Magnesium (magnesium hydroxide) 86 mg
Vitamin C (ascorbic acid) 30 mg
Citrus Bioflavonoids (Citrus limon - whole) 10 mg
Malic Acid 500 mg