Douglas Laboratories Ultra Protein Plus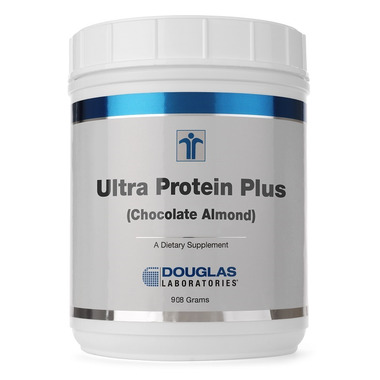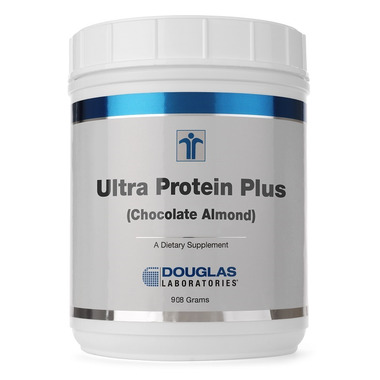 Douglas Laboratories Ultra Protein Plus
Douglas Laboratories Ultra Protein Plus is a nutritionally fortified protein drink available in a delicious chocolate almond flavour. It is rich in all of the indispensable amino acids essential to health and maintains a low carbohydrate profile. Ultra Protein Plus supplies 25% of the nutrition provided by Douglas Laboratories' Ultra Balance III multi-vitamin/mineral supplement. This pea protein beverage powder also provides a significant amount of fructooligosaccharide (FOS). It does not contain any genetically modified plant tissue and is pesticide, lactose and gluten free.
Ultra Protein Plus is a workout supplement that provides athletic support as well as amino acids involved in muscle protein synthesis. Its pea protein provides a hypoallergenic source of essential amino acids that participate in all of the body's metabolic and physiologic systems where protein turnover is continuous. Essential dietary amino acids must be supplied by the diet as they are not made de novo by the body. Ultra Protein Plus also contains a blend of vitamins and minerals that support energy production, healthy glucose metabolism, bone development and antioxidant protection, as well as skin, eye and immune function.

Features:
Ensure adequate protein intake
Great for athletes
Suitable for low CHO diet
Ingredients:
Calories 90
Total Carbohydrates 6 g
Soluble Fibre 1 g
Sugars (Fructose) 5 g
Protein (yellow pea protein) 16 g
Vitamin A (Palmitate, Beta-Carotene Complex) 6,105 IU
Vitamin C (Abscorbic Acid) 260 mg
Vitamin D3 (Cholecalciferol) 25 IU
Vitamin E (d-alpha tocopheryl) 100 IU
Vitamin B1 (Thiamine HCI) 24 mg
Vitamin B2 (Riboflavin) 12 mg
Niacin, Niacinamide 43 mg
Vitamin B6 (Pyridoxine HCI, Pyridoxal-5-Phosphate Complex) 24 mg
Folic Acid 200 mcg
Vitamin B12 (cyanocobalamin) 25 mcg
Biotin 75 mcg
Pantothenic Acid (d-Calcium Pantothenate) 125 mg
Calcium (Citrate, Carbonate, Ascorbate Complex) 112 mg
Phosphorus (pea protein) 176 mg
Iodine (Lessonia nigrescens, Kelp) (entire plant) 45 mcg
Magnesium (Aspartate, Ascorbate, Oxide Complex) 115 mg
Zinc (Amino Acid Chelate) 5 mg
Selenium (Krebs†) 45 mcg
Manganese (Aspartate, Sulfate Complex) 4.5 mg Chromium GTF 45 mcg
Molybdenum (Krebs†) 23 mcg
Sodium (pea protein) 240 mg
Potassium (Aspartate, Chloride Complex) 22 mg
Choline Citrate/Bitartrate 34 mg
Inositol 23 mg
Citrus Bioflavonoid Complex 23 mg
PABA 11 mg
Vanadium (Krebs†) 11 mcg
Boron (Aspartate/Citrate Complex) 0.3 mg
Trace Elements (Sea Vegetation) 20 mcg
L-Cysteine, N-Acetyl-L-Cysteine 45 mg
Betaine HCl 34 mg
Typical (average) Amino Acid Profile (Naturally occurring in yellow pea protein)Glutamic Acid 2672 mg
Aspartic Acid 1840 mg
Arginine 1392 mg
Lysine 1136 mg
Leucine 1312 mg
Phenylalanine 880 mg
Serine 816 mg
Valine 800 mg
Alanine 688 mg
Glycine 640 mg
Isoleucine 752 mg
Proline 688 mg
Threonine 608 mg
Tyrosine 608 mg
Histidine 400 mg
Cysteine 160 mg
Methionine 176 mg
Tryptophan 160 mg
†Krebs = Citrate, Fumarate, Malate, Glutarate and Succinate Complex.