Down Under Natural's All Hair Types Shampoo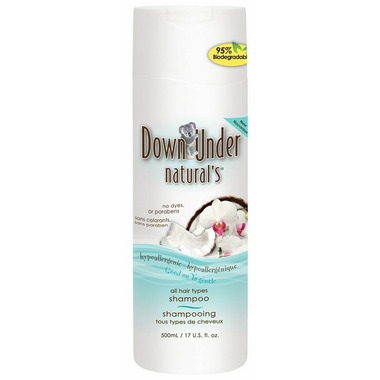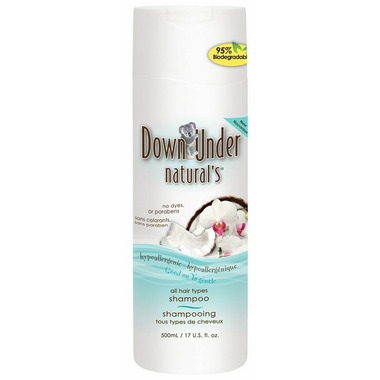 Down Under Natural's All Hair Types Shampoo
This specialized formula contains 95% biodegradable ingredients with no Parabens, no gluten and tested for effective use on sensitive scalps. Enriched with Aloe Vera, and Coconut oils, it gently cleanses, leaving your hair healthy, shiny and beautiful.
Features:
Ideal for sensitive scalps
Biodegradable ingredients
Healthy shiny hair
Gluten free



Dani:
about a month ago
I'm an ingredient list reader, and from the ingredients in this shampoo I'm pretty sure they shouldn't call themselves Down Under NATURALS or state they are over 90% even. I am also pretty disappointed that this shampoo uses sodium lauryl sulfate but I used it myself first, as I bought this specifically for my kids and I found it to be quite gentle (the betaine helps with that) and even with a sensitive scalp and being very allergic to all sorts of things, I didn't have any issues with this shampoo and I will continue to purchase. The way my daughter goes through shampoo (and conditioner), I especially appreciate the price too!! :)
Katrina:
a few months ago
I honestly wasn't expecting much from this product when I bought it, we simply needed something natural and biodegradable, so that it would. E more health-conscious for showering outside at the cabin.
I was pleasantly surprised! Despite showering with lake water, this, along with the conditioner, left my hair soft, and almost silky, without needing to fight with tangles when I was done.
Bonus: it has a subtle scent, so it smells fresh and kind of nutty, and your hair stays "feeling clean".
Will DEFINITELY buy again!
Page
1