- We're sorry, this product is no longer available!
- Shop for other products in: Detox & Cleanses

Dr. Ho's Digestive Detox is an all natural digestive detoxification and cleansing system that helps promote easy, well formed, healthy, daily regular bowel movements. It works to promote a cleaner, healthier digestive system. A healthy digestive system is an important part of overall health.
Features:
Digestive cleanser: a complete fiber formula specially formulated to help cleanse the colon
Digestive detoxifier: herbal supplement to help digestive detox
Sereni Tea: Contains 11 natural ingredients, including both oriental and western herbs (Malva verticillata, Cascara sagrada, Chamomile, Fennel, Peppermint, Ginger, Cinnamon, Fenugreek, Hawthorne berry, Dandelion root, Yerba Mate)

Only natural ingredients identified to work safely and effectively
No animal by-products are used, even the capsules are vegi-caps
Diabetic friendly
Made in the USA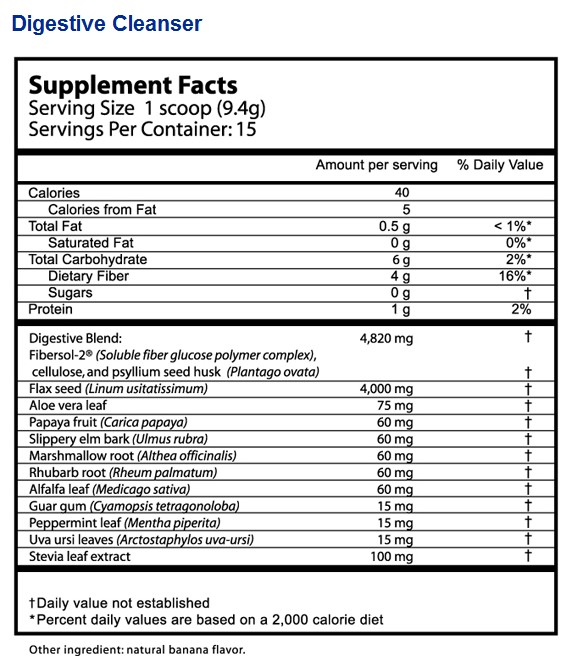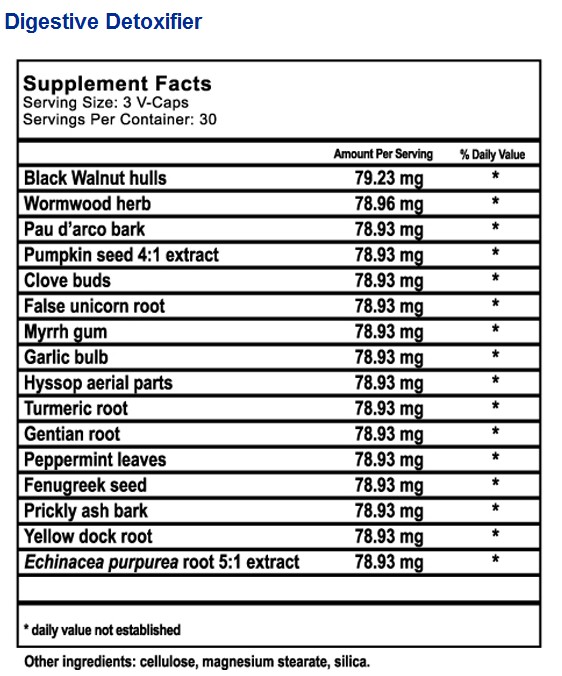 ELIZABETH:
more than a year ago
Didn't meet my expectations, the supplements and product should be designed with no fillers, no gluten, no binders and no psyllium husk which has a negative impact with the detox end result therefore will not purchase this product again in order to be fully effective it needs significant adjustments with the ingredients and excipients.
Rosemary:
more than a year ago
Ad said it would flatten my stomach (didn't) help with weight loss (didn't and I only wanted to lose 5 lbs), reduce gas (didn't), reduce constipation (wasn't a problem before although I did have more bowel movements in the beginning), and less fatigue (never had a problem with fatigue so didn't see any change). When I ordered the product they suggested purchasing a minimum 2 months supply as it would probable take 2 months minimum to detoxify but the money back guarantee is only good for 30 days and as you may not see results in the first month the guarantee is not valid. I tried one month and phoned the help line where the lady suggested a second month and offered the guarantee on the second month. She also suggested I steep the tea for 15 minutes (not in the directions). I purchased the second month but still no results and they will be giving me my money back. Is the system for me? Apparently not. Is it the system for you? Only you will be able to make that decision.
Page
1