Dr. King's Stress Control Spray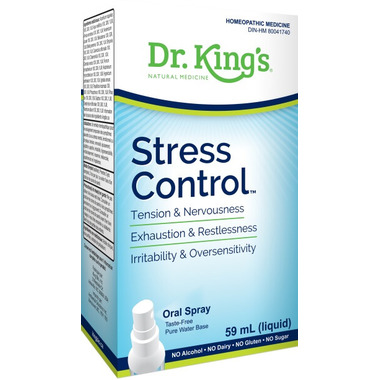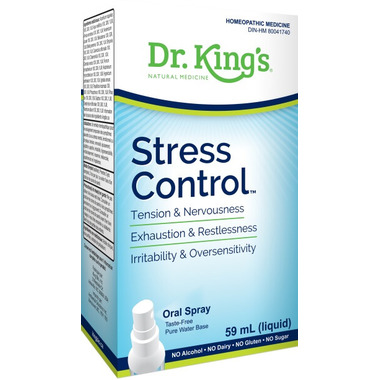 Dr. King's Stress Control Spray
Dr. King's Stress Control Spray helps safely handle all the stresses of modern life, physical, mental, and emotional. Temporarily relieves symptoms due to mental, emotional or physical stress.

Usage: Initially, depress pump until primed. Hold close to mouth and spray directly into mouth. Use 3 times daily. Use additionally as needed. Adult Dose: 3 pump sprays Children 2 -12 years: 2 pump sprays

Active Ingredients: Aconitum napellus, Apis mellifica, Arnica montana, Arsenicum album, Belladonna, Bellis perennis, Bryonia, Calendula officinalis, Chamomilla, Clematis erecta, Clematis vitalba, flos, Ferrum phosphoricum, Histaminum hydrochloricum, Hypericum perforatum, Ignatia amara, Impatiens glandulifera, flos, Ornithogalum umbellatum, flos, Passiflora incarnata, Phosphorus, Prunus cerasifera, flos, Rhus tox, Sulphur, Symphytum officinale, Veratrum album.

Inactive Ingredients: Bio-Energetically Enhanced pure water, citric acid, potassium sorbate.

Caution: Stop use and ask a doctor if symptoms persist or worsen. If pregnant or breast-feeding ask a health care professional before use. Keep out of reach of children.