Dr. Scholl's Back Pain Relief For Men Orthotics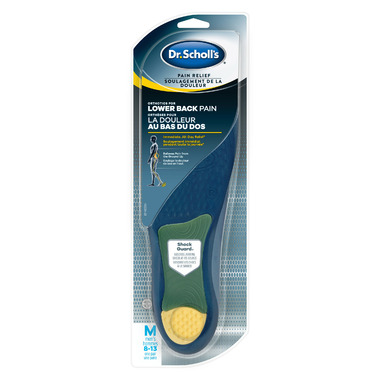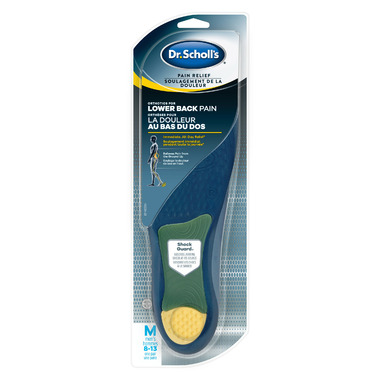 Dr. Scholl's Back Pain Relief For Men Orthotics
Dr. Scholl's® Back Pain Relief Orthotics are clinically proven insoles that provide immediate and all-day lower back pain relief for your sore back.

Cushions and absorbs shock with every step you take. Helps to more evenly distribute body weight to reduce stress and shock to the heel.

Carroll:
more than a year ago
For the past four years I suffered from lower back pain constantly (apart from when I was asleep).
One day a few weeks ago I saw your insoles for back pain and said "what the heck" its' worth a try. so I made the purchase! Three days in and I noticed a difference - by the end of a week, NO MORE BACK PAIN, and a few weeks later still no back pain - chop wood, cut the grass and you name it, no pain. No more medication. Just a happy back !! Thanks for a great product.
Tyler:
more than a year ago
These soles are the best soles I have ever used for my back pain. I have a pinched nerve in my back it is a very painful injury. i was wearing my normal shoes and walking for more then 5 minutes was killing me. Soon as I started using the Dr. Scholls insoles it was amazing, Right away there was a huge tension taking off my back. They are very springy and the heel is well cushioned my posture improved and i was feeling about 80% better then before. Very good product for $20.00. Amazing deal
Page
1