Dr. Scholl's Stylish Step 3/4 Insoles for Sandals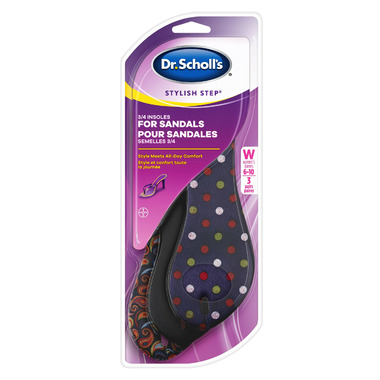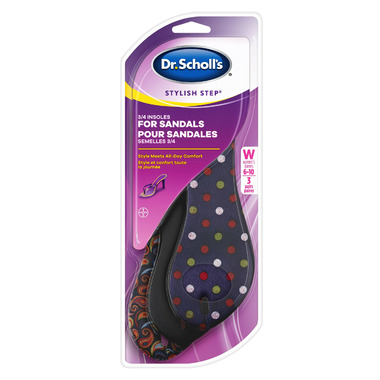 Dr. Scholl's Stylish Step 3/4 Insoles for Sandals
Dr. Scholl's Stylish Step 3/4 Insoles for Sandals 3 Pair Pack has a notch in the toe and fits comfortably in the shoe.
The insole is made of soft foam that absorbs shock in the heel, and added cushioning for the ball of the foot. Its slim design won't crowd toes. It stays firmly in place and fits comfortably in all women's shoes: sandals, flip flops, slides, strappy dress shoes, sling backs, flats, pumps and boots. The package contains three different pairs to fit any occasion, with no need to trim to fit in shoes.
Christine:
more than a year ago
I have a womens size 8 shoe, and I find these insoles are way too small. They stop underneath the ball of my foot, and it ends up feeling like something is stabbing my feet. Noticeable difference in the heel area where the cushioning really helps, but overall I would not buy again.
Page
1