Dreambaby Stroller and Bassinet Insect Netting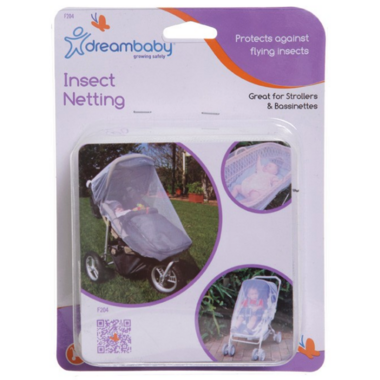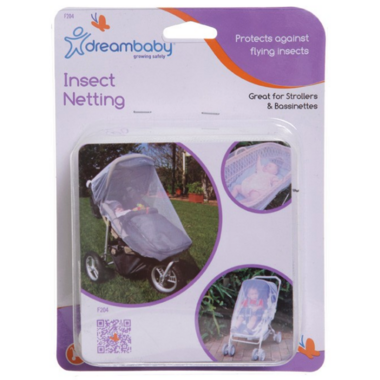 Dreambaby Stroller and Bassinet Insect Netting
Dreambaby Insect Netting fits standard strollers and bassinets and helps keep your baby protected from mosquitoes, flies and other flying insects.
Features:
HELPS PROTECT YOUR LITTLE ONE FROM ANNOYING INSECTS: It fits strollers and most bassinets to protect from mosquitoes and other insects
EASY-TO-USE: Fit the netting over the stroller or bassinet and tuck the sides snugly under with the elastics to keep securely in place
MADE FROM DURABLE AND LONG LASTING MATERIALS: Made with 100% nylon with elastic edges to keep in the desired position
PERFECT FOR TRAVELING: A must-have for traveling in warmer climates or while out and about on those hot summer days!
For over 30 years, Dreambaby has listened to the safety challenges of parents and caregivers throughout the world and has set out to provide safe and practical products to solve them
Always read the instructions carefully.