Drive Medical Pillbox Liberty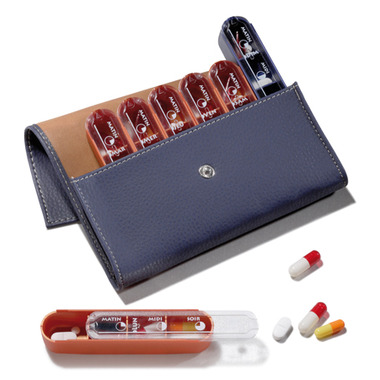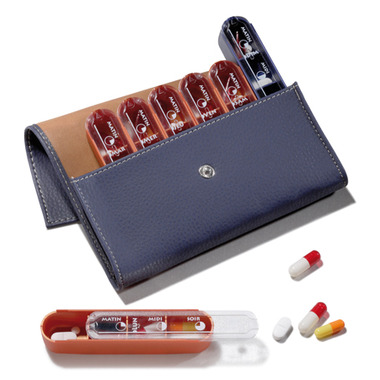 Drive Medical Pillbox Liberty
The Pillbox Liberty is for active and mobile individuals taking different medications.

Modular cases make it easy to leave home with a day's worth of pills. Weekly modular dispenser contains: 7 modules with 4 compartments per module. Each module corresponds to one day's worth of pills. Looks like a diary.

Dimension of case: 6.5" (16.4 cm) x 4.4" (11.3 cm) x 1" (2.5 cm).
Dimension of module: 4.3" (11 cm) x .9" (2.3 cm) x .8" (2 cm)
Amy:
more than a year ago
I really like this pill organizer. I recently started taking more medication which required me to move up from a day/night organizer. This has been very useful for that. It is easy to fill, it's discreet (no bright colours) & I really like that it comes in the pouch. The only reason I gave it 4 stars instead of 5 is that the colours are different to what is displayed on the website -- all 7 of the pill holders are beige with black writing & the holder is a tan colour. If you're okay with that, I'd say go ahead & order. It's been worth the money for me.
J:
more than a year ago
I've been taking medication for about 20 years and I can honestly say this pill organizer is the best I have EVER used. The pill pods have four compartments which, upon first glance are quite small. However they easily hold seven pills of various sizes per slot. It looks classy with the faux leather holder. It is also very easy to fill each compartment. I filled 28 compartments in no time. LOVE this pill organizer. Amazing price for such a great product. I highly recommend it.
Page
1