Drive Medical Savanah Toilet Seat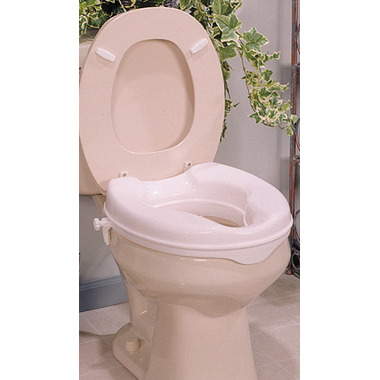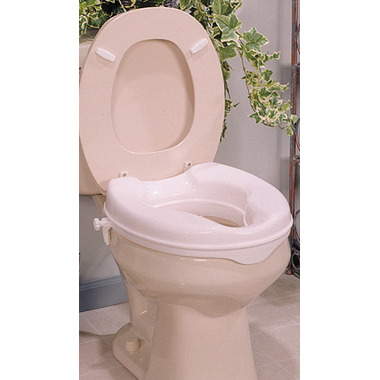 Drive Medical Savanah Toilet Seat
Economical yet secure toilet seat has front and rear cut-out for convenient personal hygiene.
The seat slopes gently downward toward the front to make getting on and off easier. Features deep splash guard to minimize accidents. Lightweight, all-plastic construction for strength, durability and warmth. Smooth, gently contoured surface resists stains and odours.
This fully sealed unit cleans with a hard surface disinfectant. Two L-shaped molded plastic brackets keep the raised seat firmly on the toilet. Can be adjusted to fit onto most sizes and shapes of toilets. Front is secured by a lip that does not snag skin or clothing. Fitting and removing the seat is quick and easy.
Dimensions:
40 cm (15-3/4") long and 41cm (16-1/4") wide, including brackets. Supports up to 420 lb. (190kg).